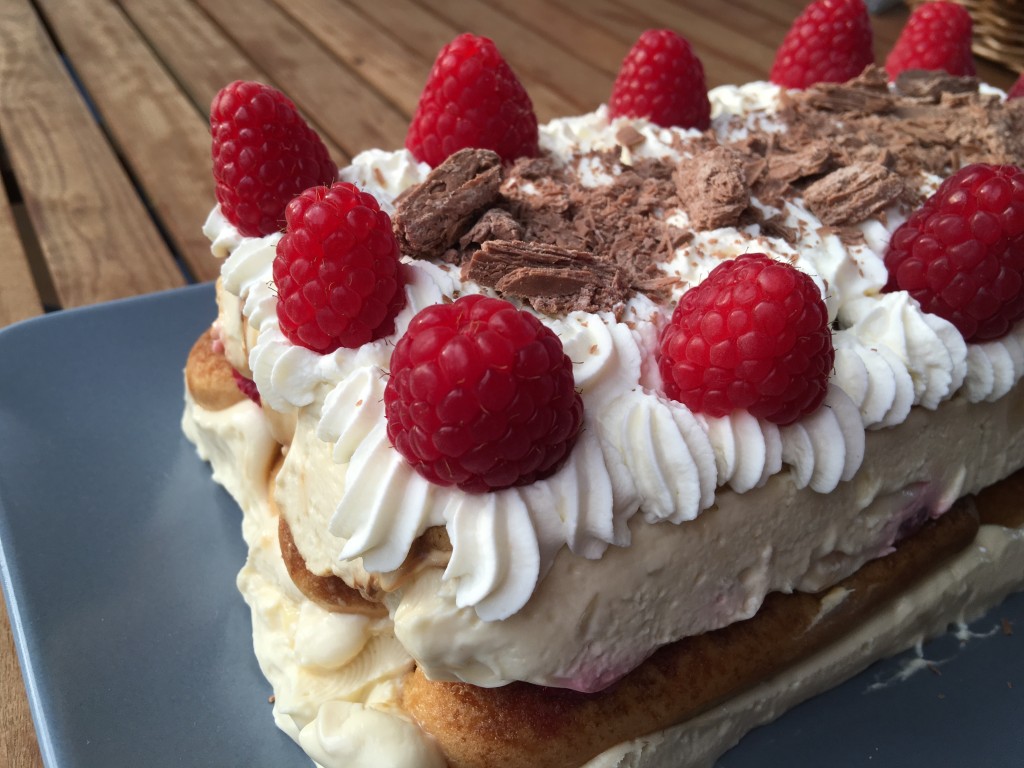 Happy New Year and apologies once again for the lack of posts!   I made this gluten free version of a Tiramisu twice over the holiday period as I loved it so much.  You can use different fruit like strawberries as well.
Ingredients:
1 1/2 cups cream
1/2 cup espresso coffee
1/2 cup Kahlua
1 teaspoon vanilla essence
1/2 cup caster sugar
250g block of Philadelphia cream cheese, softened
250g gluten free sponge finger biscuits (Dr Schar)
250g raspberries
50g flaked almonds
Extra cream and crushed Flake for decorating
Method:
Beat together the cream cheese, cream and sugar until smooth.
Fold in the vanilla and almonds.
Dip the sponge fingers into the coffee/Kahlua quickly on each side.
Place a layer into the base of a baking paper lined 21cm x 10cm bar tin.
Top biscuits with half of strawberries and 1/2 of cream cheese mixture.
Repeat the layering process twice again finishing with layer of biscuits.
Cover and refrigerate for at least 2 hours, preferably overnight.
To serve turn out onto a plate and decorate with extra piped cream, raspberries and crushed Flake.